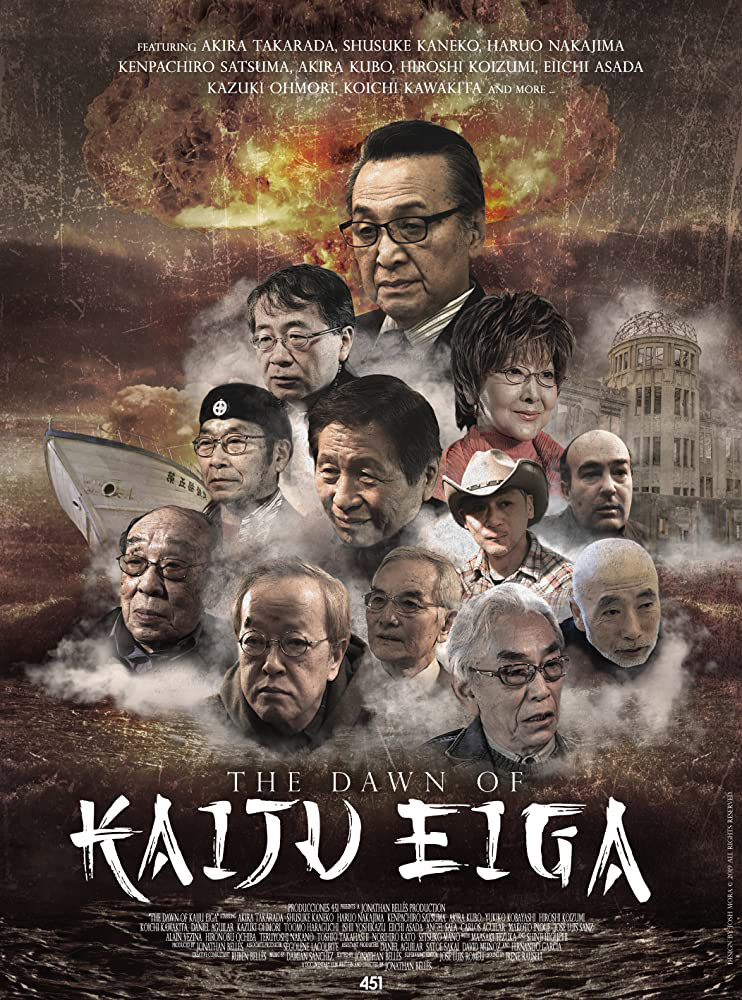 The Dawn of Kaiju Eiga" is a new documentary film about the origins of Godzilla produced and directed by Spanish filmmaker Jonathan Bellés. The project started in 2012, as a Ph.D. research of Bellés about Kaiju Eiga, however, step by step, the project grew more and more ambitious as the filmmaker travelled to Japan in order to record more than 20 interviews from film directors, actors and special effects directors. The goal was to realize his lifelong dream: a documentary about Kaiju Eiga, his favourite film genre.
5 years later, on April 2nd 2019, he screened the film for the first time in Tokyo with very special guests including actor Akira Takarada and film director Shusuke Kaneko. "Mr. Jonathan Bellés has created an amazing documentary, it should be watched by all Japanese politicians", Mr. Takarada said after seeing the film.
Since then, the film has been played around the world, including cities such as Madrid, Barcelona, and Marseille, among others.
Now, for the first time and thanks to Amazon Prime, director Jonathan Bellés brings to US his documentary The Dawn of Kaiju Eiga, a 51 minute film covering more than six decades in detailing how several generations of filmmakers have shown Godzilla in different ways. But all of them staying true to one golden rule: the relationship between Godzilla and the atomic bomb. Discover this story through interviews with more than twenty filmmakers, actors and film experts from around the world that have worked on the Godzilla movies from 1954 through to today.
Find out more:
Links:
Trailer (with English, Spanish and French subtitles)
Amazon Prime link:
https://www.amazon.com/Dawn-Kaiju-Eiga-Akira-Takarada/dp/B0868W8B9P
Recommend

0

recommendations
Published in Movie News, News