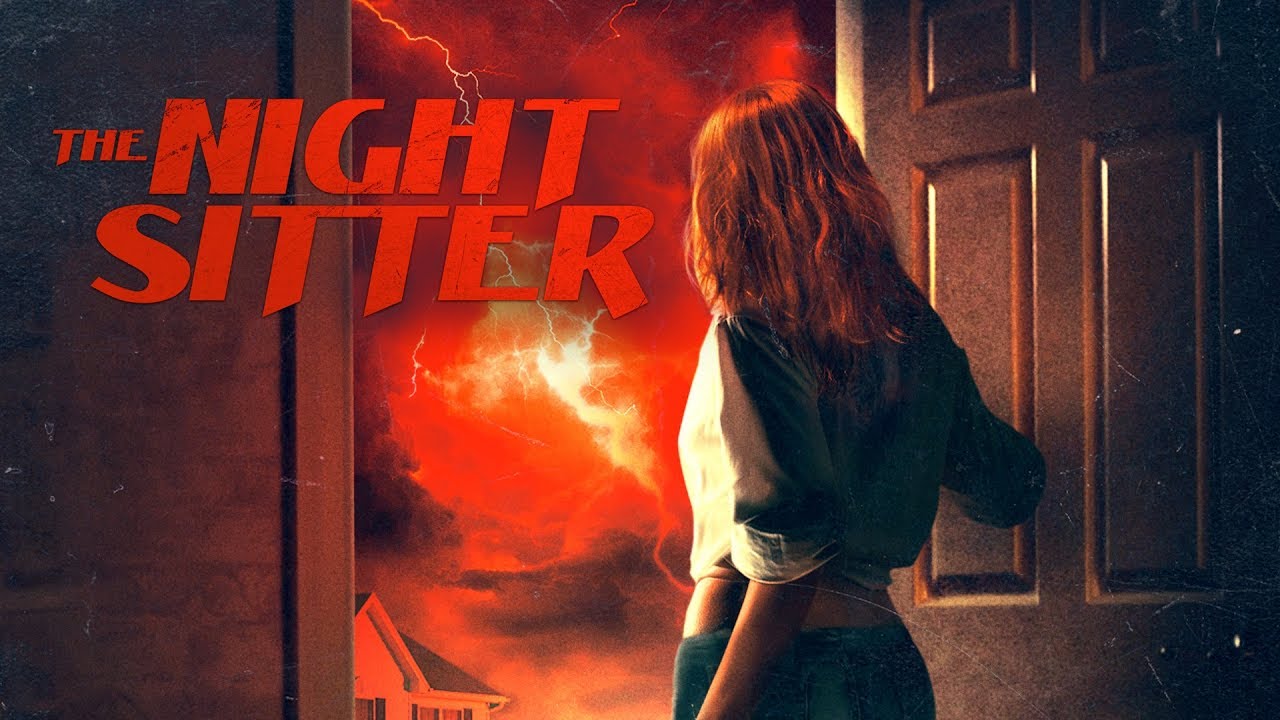 *Spoilers*
The Night Sitter is a "bad babysitter gone good" horror flick that is reminiscent of the paranormal-styled slasher films of the 1990's and early 2000's.  We are introduced to Amber (played by Elyse Dufour from AMC's "The Walking Dead") early on, as she sets out to babysit for down-on-his-luck paranormal investigator Ted Hooper's (played by Joe Walz) son Kevin (played by Jack Champion).  Ted seems like an easy mark for a petty thief like Amber and her crew (who show up later), but no prize worth winning is easily won.  Ted sets out on his date and leaves his girlfriend's son Ronnie (played by Bailey Campbell) with Kevin, whom he has assured will break his cardinal rule of "don't go into the locked, forbidden office".  Ronnie doesn't disappoint, as he follows a hint left by Ted ("X marks the spot") which helps him find the key.  As the office is breached, a horde of demonic entities is unleashed upon Amber's band of merry robbers and the two boys.  While Ronnie's fate seems to be sealed, Amber knows she must do whatever it takes to get herself and Kevin out alive.
One by one our players fall, and, when Ted finally comes home, he shows only signs of delight that his sinister plan has worked.  Only when he realizes that his own son may fall victim to the ghastly ghouls does he take initiative to try and stop the horde.  In true "final girl' fashion, Amber is the last survivor of her group and sets out to get Kevin away from danger.
If you're looking for a movie with all the camp and predictability of a "bad babysitter gone good" slasher film, The Night Sitter will not disappoint.