Flesh of the Void first made its rounds in April 2017, when a vague teaser that was widely described as a mix of the video from The Ring and something you would find on the deep web, made its rounds in the horror community, leaving fans of the genre both fascinated as well as obsolutely baffled. A second trailer was soon to follow, causing outrage, anger and controversy, after being widely talked about, even among mainstream outlets. Accusations of devil worship, Illuminati propaganda, snuff and mind control followed, going as far as a Christian hacker group trying to take Sodom & Chimera's website off the internet.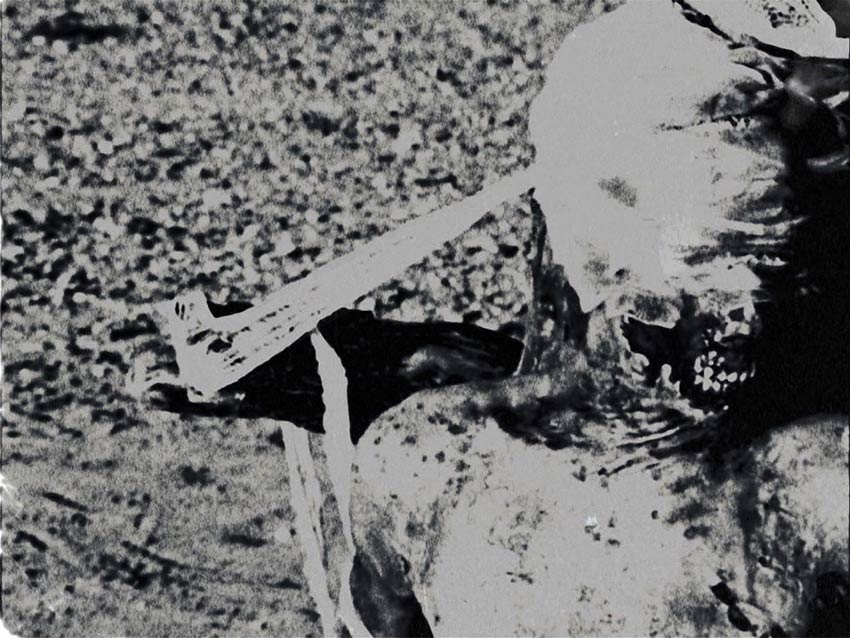 After a run of midnight screenings, following the world premiere at Nightmares Film Festival 2017 where it won Best Overall Feature, the film had a limited run of DVDs, distributed by Black Lava Entertainment, which sold out in a matter of weeks, leaving it out of print ever since.
Now, the film is back.
As announced by Sodom & Chimera Productions only a few weeks ago, Flesh of the Void was just made available for the public to rent and download on Vimeo on Demand, along with three never before released bonus shorts, ranging from obscure, romantic surrealism to a complete annilihilation of joy that will tickle even the most hardcore of nihilists.
Director James Quinn, on the release:
"We were happy with how well the DVD release went, back when it happened. Still, ideally, I always envisioned people to see this in either two ways: On VHS, or in the best digital quality possible. Even though the visuals are blurred, grainy, often soft and degraded, a lot of the detail that 16mm and Super 8 brings goes lost in Standard Definition. The grain, as well as some of the subtle scratches and dust become unclear and out of focus in the compression of DVDs. The only other extreme that speaks to me personally is VHS, which I think is a great fit for this film, simply to its gritty and glitchy components, making it just the more rough to watch. We had a limited VHS run as well, which I was happy about. Now, it's finally avaibable to be seen like it was supposed to be. In HD"
You can purchase and rent the film here:
Recommend

0

recommendations
Published in DVD/Bluray, News, On Demand, Video/TV