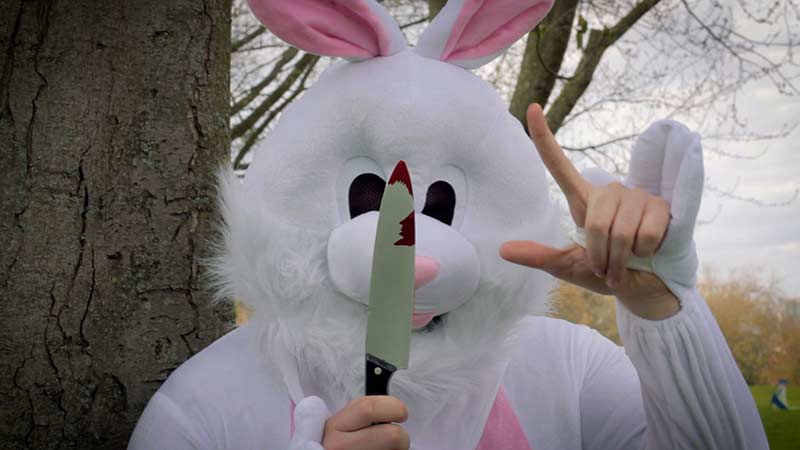 The Misty Moon Film Society and Robo Films joint production BAD FRIDAY has now been released free to view on YouTube
Credits:
Cast – David Barry (Please Sir!), Vera Day (Lock, Stock and Two Smoking Barrels), Gary Shail (Quadrophenia), Emma Dark (Seize the Night), Martin Rudman (Frankula), Timothy Curtis.
Crew – Writer: David Barry, Producer: Stuart Morriss, Director: Jason Read
Synopsis:
During a Good Friday outing from a care home, Frankie Abbott (David Barry, "Please Sir!") cons a giant Easter egg from a little girl in the park, and is pursued by a knife-wielding giant rabbit. He also succeeds in upsetting everyone on the outing, including Topaz (Vera Day, "Lock, Stock and Two Smoking Barrels"), an ageing ex-stripper, who threatens to put Frankie over her knee and spank him.
Quote:
"Saucy nurses, chocolate eggs, a psychotic rabbit who thinks he is Michael Myers, and an old bloke in a leather jacket… This is the stuff of nightmares!" – Stuart Morriss, Producer
Recommend

0

recommendations
Published in News, On The Web, Video/TV