Fuzzy Monkey Films have just released the poster and first images from their new film, Shriekshow!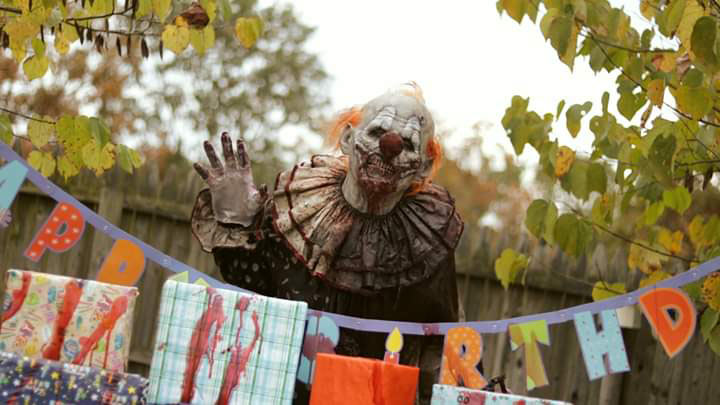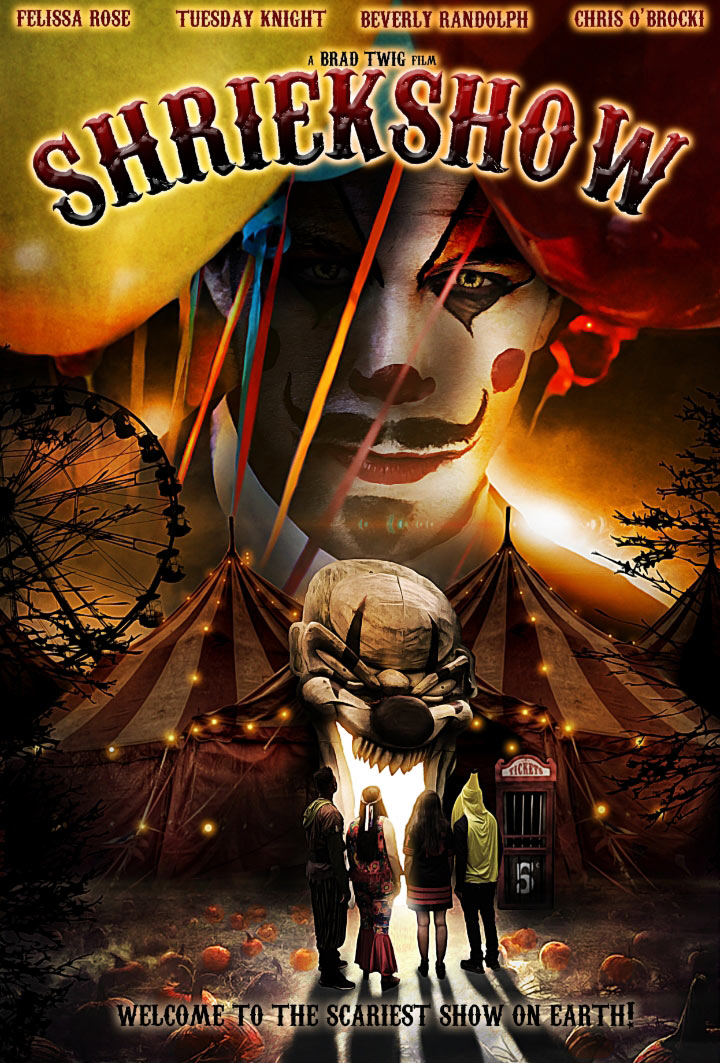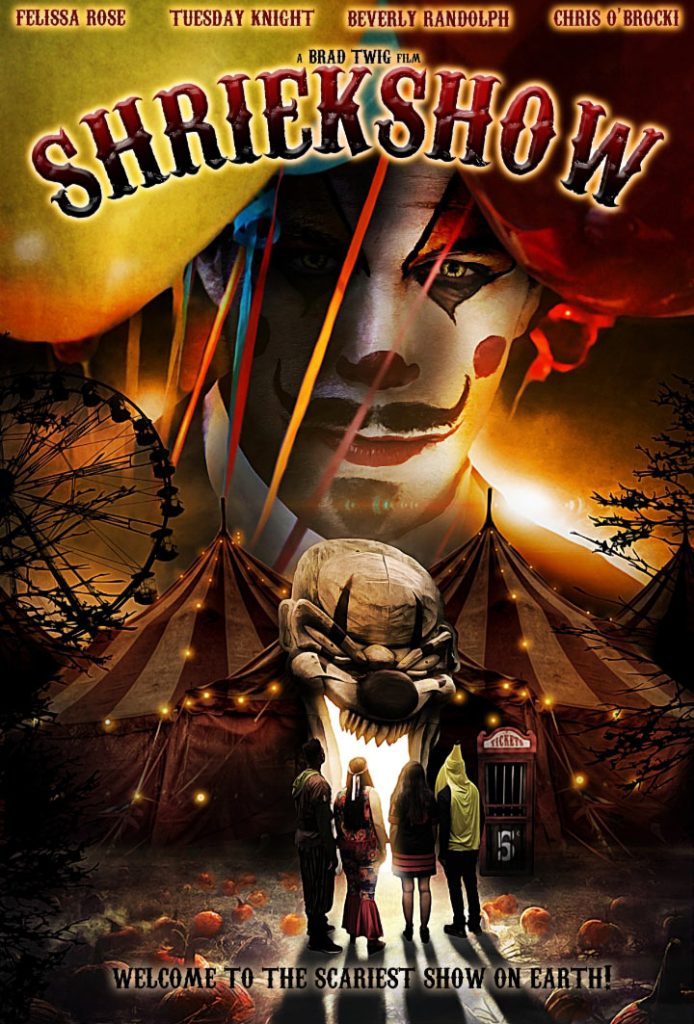 Brad Twigg is directing from a script written by Todd Martin, Chris O'Brocki and Douglas Snauffer. The film is being produced by Daniel Brooks, Chuck Harding, Darren Ricci and John Meacham. It stars Chris O'Brocki, Rosaria Elsa, Brucellious Morris Jr., Yasmin Qudah, Justin P. Martin, Julio Bana Fernandez, Jason Delgado, Andy Vineberg, Shane Lowry, Rosanna Nelson, Frederick Cowie, DeRome A. Chretien, Jimmy Flame, Felissa Rose, Tuesday Knight and Beverly Randolph.
The film follows four friends on Halloween night who travel to an abandoned circus to party. They encounter a ringmaster setting up a sideshow exhibit who proceeds to tell them three terrifying tales.
The film is currently in production with a planned Fall 2020 release. Like the Shriekshow Facebook page to stay up to date on the project. https://www.facebook.com/shriekshow