Kibou Entertainment launched today its Kickstarter campaign for Blood Opera Crescendo, seeking a goal of €10.000 to complete development and bring this intriguing music-centered thriller adventure to PC and Linux.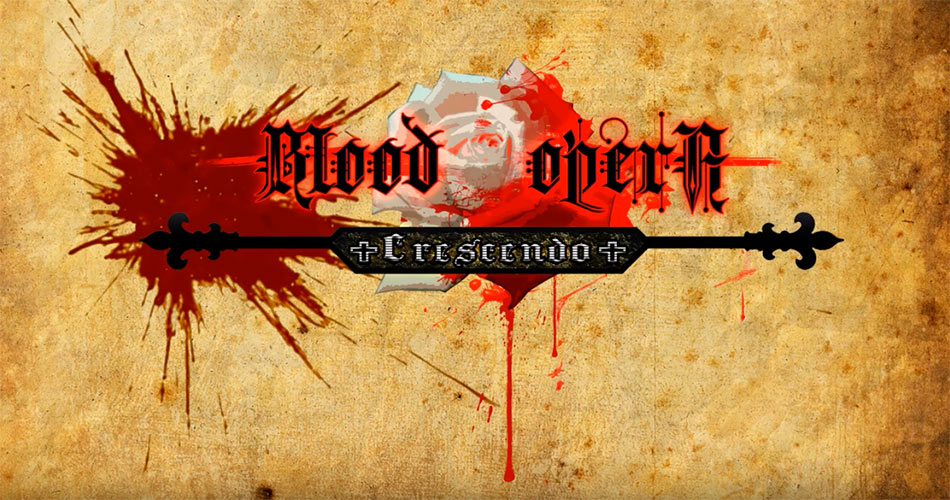 Blood Opera Crescendo combines the classic investigative mechanics of series like Ace Attorney with a strong atmosphere where the elegance of classical music and gory horror elements blend together into a unique setting: the Austria of the 18th century and the baroque style of the period which set the dramatic backdrop of a sordid tale of sin and murder.
The game is also inspired by the Persona franchise: in the role of orchestra director and skilled composer Heinrich Steiner, you will face interrogations and misdirections while trying to uncover the secret behind a bloody trail of gruesome murders.
Kickstarter: https://www.kickstarter.com/projects/bloodopera/blood-opera-crescendo
The Kickstarter campaign comes with a demo that features around an hour of gameplay that will let you experience the unique atmosphere of the game.

Some Kickstarter reward tiers include:
Pledge €8 or more: Actor (The full game along with the above rewards and your portrait is displayed in Bleichburg's Art Gallery! 20% cheaper than the release cost!)
Pledge 12 € or more: Orchestral member (Digital copy of the game and the soundtrack and all the above rewards.)
Pledge 100 € or more: Leading actor (Collector's Edition: a physical copy of the game with a signed dedication from the Lead Developer, the soundtrack of the game in CD format, the official tarot deck of the game, the official artbook (50 pages) with a signed dedication from Kibou Studio Artwork Designer.)
Overall features include:


A terrifying and elegant single-player adventure: a journey through the Baroque era on the trail of a murderer who transforms human beings into musical instruments
A refined soundtrack enriched with classical music masterpieces
8-10 hours of gameplay in the complete game
Investigate, deceive, solve the mystery…and don't get arrested!
Uncommon adventure game mechanics
Languages: English, Japanese, Italian
Recommend

0

recommendations
Published in Game News, News