Where would you go to get home?
A group of friends venture deep into the woods and are forced to battle a mysterious unexplained sound. 
Exclusive Clip:
Exclusive Pic:
Paula, a woman in her 30's, returns to her hometown of Shasta, California to uncover the truth about her father's disappearance when she was a child.  Her parents were fringe scientists using ancient geometry to figure out what was causing a mysterious horn-like sound happening all over the world.  First her mother died mysteriously, and then her father disappeared when she was young, and Paula has come back to Shasta to get closure on what happened.  
When her childhood friends discover she is back, they join her and travel deep into the Shasta woods. Once they reach the old area they played in as children called the "hide and seek tree", they are held captive by forces beyond their control forcing them to challenge the very nature of reality.
In a terrifying battle, Paula comes to know the truth of what happened so many years ago, at a cost to herself that she could have never imagined. 
Dani Lennon: The Love Witch, FEARnet's Bite Me
Ayanna Berkshire: Twilight, NBC's Grimm
Helenna Santos: CW's The Flash, ABC's The Good Doctor
Madeline Merritt: The Guest House, Auteur
Deborah Lee Smith: Here Awhile, Last Three Days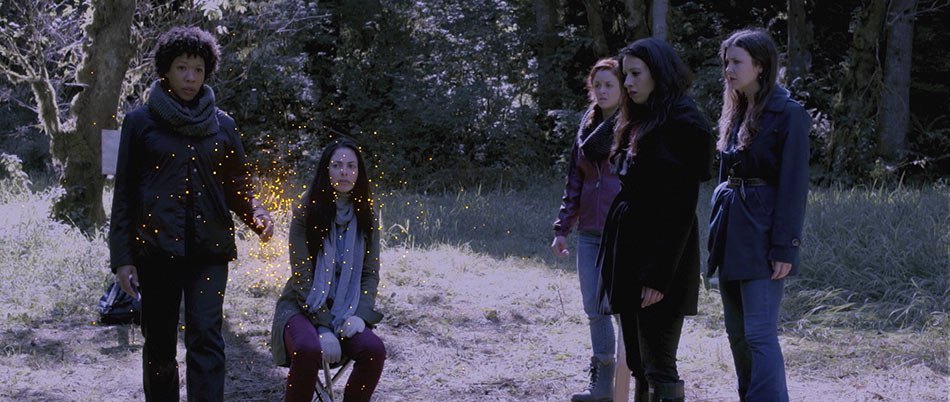 Recommend

0

recommendations
Published in Featured, Movie News, News