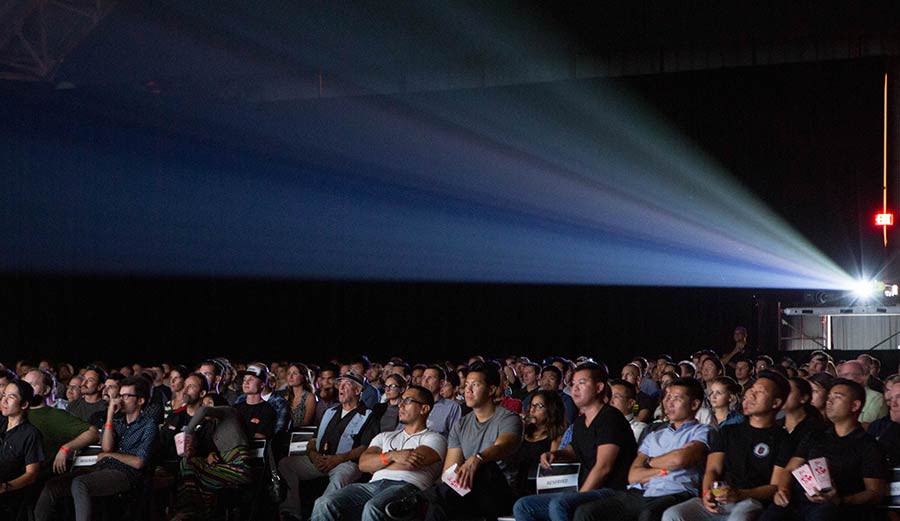 Columbia Film Festival is accepting submissions via https://filmfreeway.com/ColumbiaFilmFestivalfrom filmmakers as it re-ignites its new season June 27-30 for this growing annual film event. The Festival will present a four (4) day immersion of feature films, documentaries, shorts, student films as well as world cinema and Maryland based productions. 
Columbia Film Festival is produced as part of the highly successful Columbia Festival of the Arts, a 501 (c) 3 non-profit organization, now in its 32nd year of presenting a diverse selection of unique arts and entertainment for the Mid-Atlantic region.
From the fun-filled Lakefest Your Summer Starts Here™ FREE Weekend to legendary performances by world-class artists, Columbia Festival of the Arts creates a celebration of the arts that attracts, engages and inspires the broad and diverse community it serves. The Columbia Film Festival brings a popular and fresh component which compliments the already impressive programming for Festival audiences.
Film Festival honorary awards will be presented for Best of Fest, Best Director, Best Student Film and Audience Choice. The Columbia Film Festival introduces audiences to the best in world, national, and local cinema, and is dedicated to reflecting and inspiring the community. Events will include premiere screenings, workshops, conversations with filmmakers and actors, as well as social gatherings.
Under the auspices of Columbia Festival of the Arts and its Director, David Phillips, the Columbia Film Festival's new Executive Producer is Robert Neal Marshall. Marshall is an independent filmmaker, actor and writer who has produced and directed several documentary films, works as a Production Manager/Line Producer on a variety of film productions, has appeared in main-stream projects like HOUSE OF CARDS and THE WIRE. He is co-starring in the upcoming Indy feature film BILL TILGHMAN AND THE OUTLAWS.   Marshall previously served as Casting Associate for Casting Director Pat Moran, CSA and was a member of the team that won an EMMY® for casting GAME CHANGE and a EMMY® nomination for casting season one of VEEP, both for HBO.
Recommend

0

recommendations
Published in Events, News