Hellblazer #280 by Vertigo/DC comics. Written by Peter Miligan, Drawn by Gael Bertrand. $2.99. Continuing on with the story of Gemma, John is called to an old warehouse that Gemma, with help conjured a demon to get her revenge on him. Even though he didn't do it it was a demon masquerading as him. The writer is attempting to bring Gemma Constantine into the storyline again, if not to make her a mage like her Uncle John. You see how her life we perfect up until the point the demon raped her looking like John. She had her life on track, had put John and his magick in the past, and was getting on with her life. Guest artist Gael Bertrand brings a style to the art that brings out characters feelings and torments really well, and even though it isn't as dark as the regular artist, it still is a very good compliment to the story and title as a whole. Again, Hellblazer is a constant good read that keeps you coming back for John's next crazy encounter. I do have to say, I'm not sure on his recent marriage in the title, but I'm willing to go along with it to see what is in store.
Follow @Anoriginaldick
American Vampire by Vertigo/DC Comics. Written by Scott Snyder. Drawn by Rafael Albuquerque. $2.99 Part two in the Ghost War series, has Skinner Sweet make a deal with Henry, while back on the coast Pearl confronts the Vassals and tells them to get her on the island to save their men. At one point in the comic you see Skinner, fresh on the beach in the middle of a war zone, just go bloody. It is only one panel but just the shear evil that Rafael shows in him, reveals just how evil the bastard can be. Also the islands vampire sect is revealed to the horror of the group going to destroy them. Snyder has made a winner in this series and I see it having such a cult following as Vertigo's Preacher did in its time.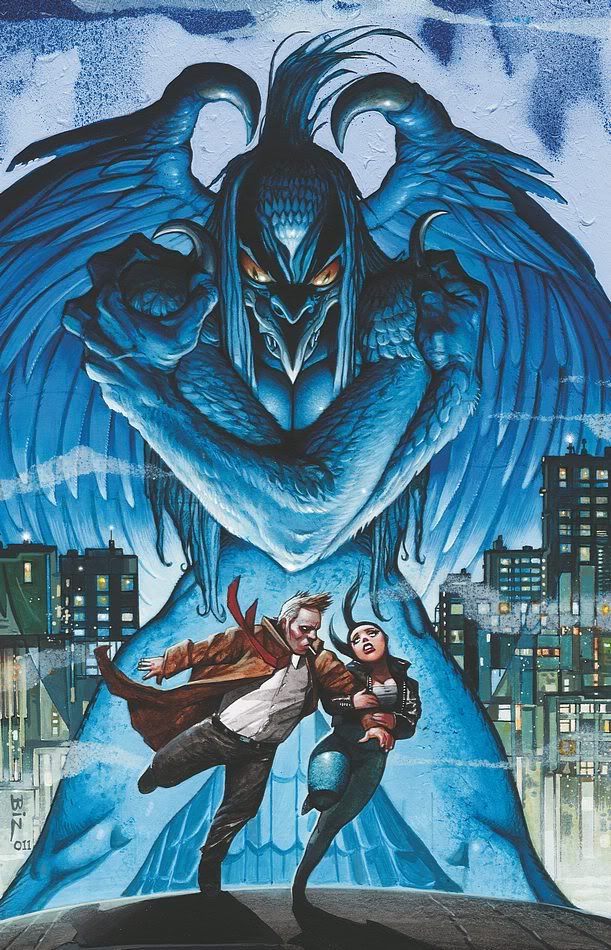 Hellblazer by Vertigo/DC comics. Written by Peter Milliagn, Drawn by Giuseppe Camuncoli. $2.99 What can you say about John Constantine, he is such a well thought out character, at times you love to hate him. This comic is one of the long running titles I have read and collected since issue #1. The stories and artist, some good some horrible, have always brought a new twist to the host of characters and storyline of the title. In this issue, it continues on from a storyline that started when John Constantine got married to Epiphany. John is looking for his lost thumb and Gemma his niece is trying to get revenge on him for something she believes he did. Peter Milligan has been the writer for the title for awhile now and he has com into his own with his take on the master magician. The story is interesting and new to the mythos of the old bastard. Giuseppe Camuncoli's art is just amazing. I have loved this artist from the first time I saw his work. The use of shadows and angles moves the reader along the story very well. The demons and hell-spawn that Constantine constantly deals with are drawn with originality. If you are wanting to try this title out, I might suggest you start at issue 277; the start of this storyline or wait until issue 281 for the new one. Though not always having a horror tinge to it, it is still a extremely good read to add to your collection.